Bedford County, Tennessee, Deed Indices, Volume 1 and Volume 2
Catalog number BCT-DEI-4
---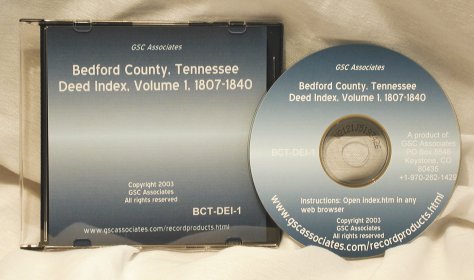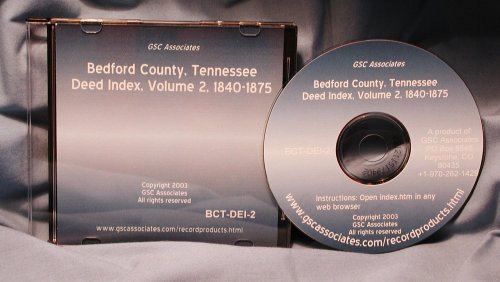 A new, special low price for both Volume 1 (1807 - 1840) and Volume 2 (1840 - 1875) of the Deed Index for Bedford County, Tennessee.
Once a deed of interest is identified in these indices, a copy can be ordered (using the grantee, grantor, deed book name, and page number from the indices) from GSC Associates (see BCT-DEE-1).
Before ordering, you should review the license agreement.
Home page of GSC Associates Historical Record Products